Experience Greece and Italy in 2022 onboard the Norwegian Escape! 10 Nights visiting some of the most beautiful ports in Europe
Get ready to sail one of the most exciting ships on the seas! Norwegian Escape is ready to whisk you away to the beautiful Greek islands and Italy. Indulging in every whim is what unforgettable vacations are made of. Get ready to chase sunsets on The Waterfront. Sip on some of Napa's best blends at The cellars, A Michael Mondavi Family Wine Bar. Or try the unique specialty cocktails, hand-crafted by Bar Lab. Be dazzled by Broadway hits like After Midnight. Discover a new world of Freestyle Cruising on Norwegian Escape, voted 2017 Ship of the Year by Ocean & Cruise News.

EVERYTHING INCLUDED
Unlimited Open Bar (a $1,400 value)
$200 Shore Excursion Credit ($50 per tour, per stateroom)
3 Nights of Specialty Dining ($160 value)
Free Wifi (250 minutes, a $130 value)
PLUS
$100 USD Onboard Credit per stateroom
BALCONY CABIN (BA)
EXCLUSIVE PRICING:
$2835.18 per person plus $164.72 taxes (plus $265.10 beverage package gratuities and $26.51 dining gratuities) = $3,291.51
Compare with NCL.com where pricing is $4,243.50 per person!!

Additional room categories and pricing is available, including solo cabins.
OPTIONAL PRE and POST night stay in Rome are available with air packages from Toronto
DISCOVER THE NORWEGIAN ESCAPE
July 24, 2022 - Embark in Rome
The capital city in the land of Leonardo, Michelangelo and the popes is today a living museum with gorgeous artwork, amazing architecture and inspiring ancient sites. At the same time, it's alive and vibrant in a 21st-century way. It's an unforgettable city to visit, and we'll warn you right now that once you've experienced it, you'll want to go back for more.

July 25, 2022 - Day at Sea

Enjoy everything there is to see and do onboard the Norwegian Escape!
July 26, 2022 - Santorini

Spectacular Santorini -- scene of one of the world's most violent volcanic eruptions around 1450 B.C. -- is inarguably the most scenically dramatic of all the Greek Islands. Officially the island is Thira, yet the Latin name of Santorini persists. With its pitch-black beaches, rugged landscape and stunning caldera (volcanic crater), it's more akin to one of the Canary Islands than the Cyclades, though its whitewashed churches and clifftop houses score highly in the charm stakes.

July 27, 2022 - Athens
Named after Athena, the goddess of wisdom, Athens is one of the oldest cities in the world -- built around its namesake deity's temple, the Parthenon, which still stands today.
But Athens feels far from an ancient city. While it has done an excellent job at preserving sites like the Acropolis (where the Parthenon is located) and Greek Orthodox churches, it has evolved into a hip and modern metropolis and homeport for ships sailing the Greek Islands. The city's recently overhauled Metro system also provides a cheap, safe and easy way to get around for sightseeing if you have extra time before or after your cruise.
July 28, 2022 - Mykonos

In the early 1960s, shipping magnate Aristotle Onassis "discovered" the Greek island of Mykonos and brought Jackie Kennedy there -- and soon, the island became an exclusive playground for celebrities like Grace Kelly, Brigitte Bardot and members of the Versace family.
Today, it's more democratic, a noisy, bustling, bursting-at-the-seams place with something for everyone, from singles to gay couples to families. You'll find quiet stretches of sand, party beaches, waterfront cafes, shopping in every price range (both international brands and local crafts), water sports and delicious food (especially fresh fish). Scores of people, looking to experience the internationally renowned gold-tinged beaches and sweaty, pulsating nightlife, descend upon the tiny island during the packed high season, which lasts from the Greek Orthodox Easter celebration (usually in April or early May) through September.
July 29, 2022 - Corfu
Dream up a wish list of everything you'd want from a Greek holiday: talcum-soft beaches, spectacular subtropical forests, tasty cuisine and a beautiful, historic Old Town to explore. Add wall-to-wall sunshine, and you'll find Corfu ticks pretty much every box.
This small Ionian island (only 40 miles long and 20 wide) is a highlight of many Mediterranean cruise itineraries, and it's not hard to see why. Corfu (known to the local Corfiots as Kerkyra) is one of Greece's most verdant and picturesque islands. Its lush interior, well-watered by winter rains and smothered in fragrant pine forests and dense olive groves, is studded with charmingly old-fashioned rural villages, where the sleepy routine is occasionally enlivened by summer religious festivals (panegyria).
At such times, tempting food and craft stalls appear, a fairground atmosphere prevails and brass bands, known locally (and rather confusingly) as philharmonic orchestras, toot out foot-tapping tunes. The main festivals take place in July and August and, of course, over Easter. And if religion's not your thing, perhaps the two Corfu beer festivals, in July and October, will grab your attention.
July 30, 2022 - Valetta
Sailing into Valletta, Malta, is akin to stepping into the pages of a J.R.R. Tolkien fantasy; once you are in the protected harbor, it feels as though modern civilization has disappeared. Oh, you can see a car or two driving on the winding streets amid the limestone battlements, crenellated castles and hillside structures, but they seem terribly out of place and unexpected.
Never mind that Malta, which owns 7,000 years of intriguing history, is fully modernized and contemporary. What you see when entering Valletta Harbor are the formidable defensive stone battlements of forts pockmarked by war guarding the strategic waterway. Cream-colored buildings and ancient church steeples grow out of the twisting streets and hillsides. In the bay and channels, Malta's colorful luzzo boats, fishing craft resembling an elf's shoe, ply the waters in the wake of modern giant cruise ships and tankers.
July 31, 2022 - Messina
Messina, or Missina in Sicilian, is the third largest city in Sicily and the capital of Italian Province of Messina. Located on the Straits of Messina opposite Villa San Giovanni, the city relies on several main streams of revenue - seaports, cruise tourism, commerce, and agriculture.

This charming cliff-top town has pretty much everything you could want -- varied shops, a lively atmosphere, beautiful churches, medieval walls, lots of restaurants featuring good quality local dishes at affordable prices and best of all, fabulous views across the Med (particularly from its spectacular Greek amphitheater, where you can get a glimpse of Sicily's other big attraction, Mount Etna).
Aug 1, 2022 - Naples / Pompeii

You know instantly when you're docked in Naples. First of all, where else is there a Norman castle overlooking the port, a royal palace above the castle and a fortress, Castel Sant'Elmo, right on the top of the hillside overlooking them all? But beyond these historic fortifications, there is the unmistakable shape of Vesuvius. Very few volcanoes look more like those of your imagination than Vesuvius. Amazingly, suburbs climb up its flanks; if Vesuvius explodes again, 600,000 people will have to be evacuated from the city.

Aug 2, 2022 - Livorno Florence Pisa

On any Western Mediterranean itinerary, Florence is an absolute highlight -- the gem of the early Italian Renaissance. In the 15th century, when great artists like Giotto, Ghiberti, Brunelleschi and Michelangelo worked there, they created magnificent examples of painting and sculpture that today still fill Florentine churches, civic buildings, grand palazzi and world-class museums like the Uffizi Gallery and the Accademia. Architecture prospered in Florence, too. The city's signature work of art is the masterful Brunelleschi-designed dome of its cathedral, Santa Maria del Fiore, known as the Duomo.
No question, Florence is one of the most beautiful cities in the world!
Aug 3, 2022 - Disembark in Rome

Check out all there is to do on the Norwegian Escape!
Broadway Entertainment
Every night will be music to your ears with the entertainment on board Norwegian Escape. Perfect your dance moves and clear your pipes as you go on an incredible audible journey with Tony Award®-winning musical, After Midnight. Feel the butterflies of teen love in For the Record: The Brat Pack. And when you want to hear something just a little bit different, the laughs bursting out of Headliners Comedy Club will surely do the trick. With the entertainment on board, Norwegian Escape is hitting all the right notes.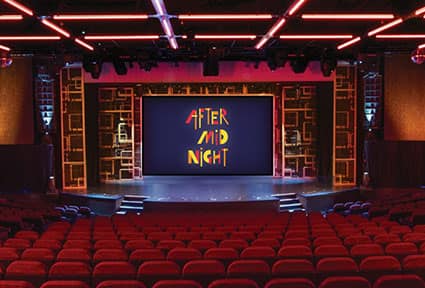 More than 25 Dining Experiences
Dine like nowhere else at sea with all of the freedom and flexibility of Freestyle Dining. Travel somewhere new with familiar favourites and unique additions from around the globe at Food Republic. Or indulge in premium cuts with a side of delicious Parmesan dusted truffle fries at our American steakhouse, Cagney's. Whatever you're in the mood for, we have something for everyone.
The Waterfront
Connect with the sea on The Waterfront, our quarter-mile oceanfront promenade. Discover a new restaurant or bar each day and night! Pull up a stool at The Cellars Wine bar, offering the ultimate wine experience. Dine oceanside at La Cucina and enjoy delicious lobster fettuccine. Or simply bask in the ocean air and watch the sunset with your friends.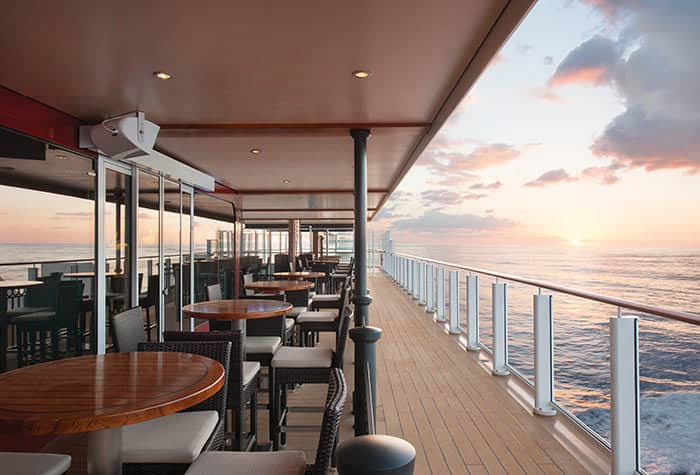 14 Bars & Lounges
Pull up a stool at The Cellars, Norwegian's first ever wine bar. Let your hair down in the District Brew House, offering more than 50 different bottled beers and 24 draft beers on tap. Sip on a hand-crafted mojito at Sugarcane. Or reminisce about the good 'ol days at Miami's oldest bar, Tobacco Road! Grab your glass, make some new friends, and let the good times roll!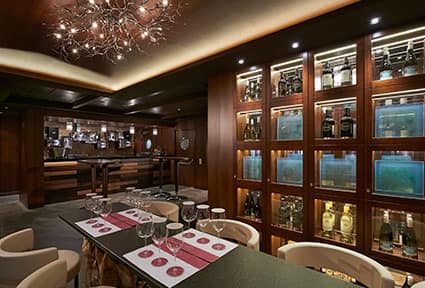 Are you interested in this amazing cruise? Contact our office as soon as possible - there are a limited amount of cabins at this price!